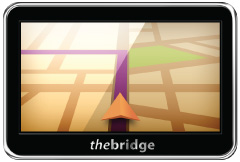 G.P.S. (Gods's Plan of Service)
Welcome to The Bridge!
We are excited that you're desiring to take that next step in your adventure at The Bridge. We have countless stories of changed lives from people just like you who are involved in our fellowship. As you step out in obedience to serve God & others, you will see the impact you are making on His Kingdom.
How to get involved:
1) Sit and be blessed by Pastor David's teachings for 30 days. We desire to pour into your life through the teachings, Bible studies and fellowship so that you will be equipped to pour into others. This also gives you time to understand what we believe and how we operate. During those 30 days you can begin taking part in "Tell the World" events, work days & our nursing home outreach.
2) Visit our V.I.P. Reception. Whether this is your first time or you have been coming for a while, the V.I.P. Reception is the place to meet some of our leadership team & learn more about the church. You can ask questions & receive helpful resources.
Backstage after Sunday services
3) Join us at NEXT STEP. After attending The Bridge for thirty days, you are invited to attend Next Step. This is your starting point to become engaged here at the church. At Next Step, you will meet more of the leadership team; learn about our covenant & how we desire to join with you to reach the world for Christ. At Next Step, you can sign up to serve, join a Life Group & support the ministry as a Kingdom Builder.
Held the third Sunday of every month in the youth auditorium (180 Room).
4) Change the World! Once you have covenanted with The Bridge, you are ready to join with us to change the world. This begins with our Sparkle Team. This is the entry point for serving at The Bridge. After 60 days of faithfully serving in Sparkle, you're free to move into other areas of ministry. As you join a team of World Changers, you'll form relationships with other like-minded believers. Together you will help change lives for eternity.
Know your Bridge Lingo!
World Changers - those who serve at The Bridge.
Kingdom Builders - those who have signed up to give regularly through our automatic bank draft.
Life Group - groups that meet weekly in homes across the Triad to fellowship & discuss teachings.
Sparkle Team - those who serve by helping clean & maintain the church for service times.