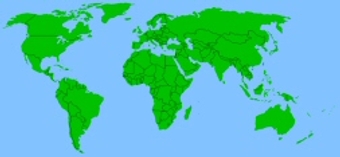 |
Europe
|
International
|
Israel
|
Latin America
|
USA
|
Gospel For Asia
---
---
International
---
Gideons International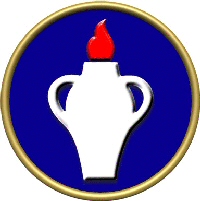 To win others for the Lord Jesus Christ through:
Association together for service & encouragement
Personal Witnessing
Placing the Bible - God's Holy Word - for free.
The Gideons first placed Bibles in hotels in 1908. Over the years, many lives have been changed because of Bibles placed in hotel and motel rooms. The Word of God placed by The Gideons often meets the needs of travelers in times of loneliness and despair. Through the years, God has opened specific areas of distribution in the crossroads of life and He has changed millions of lives! These areas include motels, hospitals, jails & prisons, doctors' offices, ships, and airplanes. Gideons also personally give copies of God's Word to military personnel in all countries, to public and private school students and teachers from the fifth grade and up, to students and faculty of colleges and universities, and to all medical workers. Gideons personally purchase copies of God's Word to use for personal witnessing. One objective is to be able to provide the opportunity for everyone on the planet to receive their own copy of God's Word.
The Gideons International is generously supported by pastors and churches, who realize that the essential element in winning people to Christ is to present them with the God's Word. Members pay dues to cover overhead and make it possible for every dollar contributed to go to the printing and distribution to make it possible for others to have their very own copies of God's Word. They are presently in over 180 countries, distributing scriptures in more than 80 languages.
---
The Voice of the Martyrs

The Voice of the Martyrs is a non-profit, interdenominational organization with a vision for aiding Christians around the world who are being persecuted for their faith in Christ, fulfilling the Great Commission, and educating the world about the ongoing persecution of Christians.
VOM's five main purposes are based on Hebrews 13:3. They are:
To encourage and empower Christians to fulfill the Great Commission in areas of the world where they are persecuted for their involvement in propagating the gospel of Jesus Christ. We accomplish this by providing Bibles, literature, radio broadcasts, and other forms of aid.
To give relief to the families of Christian martyrs in these areas of the world.
To equip local Christians to win to Christ their enemies who are opposed to the gospel in countries where believers are actively persecuted for their Christian witness.
To undertake projects of encouragement, helping believers rebuild their lives and Christian witness in countries that have formerly suffered Communist oppression.
To emphasize the fellowship of all believers by informing the world of atrocities committed against Christians and by remembering their courage and faith.
---